Shopping Cart
Your Cart is Empty
There was an error with PayPal
Click here to try again
Thank you for your business!
You should be receiving an order confirmation from Paypal shortly.
Exit Shopping Cart
Learning Together Education
| | |
| --- | --- |
| Posted on November 10, 2010 at 9:10 AM | |
Favorite Toys and Materials
As a Montessori educator and mother for 23 years now, I have developed a fondness for certain toys and materials. I know many of you are shopping for children this time of year. I encourage you to get something different and special for the child in your life. Here are some of my favorites.
For Infants
I taught Montessori parent infant classes for twenty years (see www.parentinfant.org), and spent countless hours observing infants interact with people and the environment. Favorite materials include wooden rattles, wooden books, and the black and white wool ball from
www.littleredrobin.com
.  Michael Olaf,
www.michaelolaf.com
, carries beautiful mobiles loved by infants in the early months. They also sell the much-loved "box with one ball", perfect from age 9 months or so.
From the time children start sitting at age five or six months, they enjoy having an appropriately sized wooden table and chairs. Until ten or twelve months, the chair should have sides or arms in case the infant starts to lean. The table and chairs are an important purchase, used instead of a high chair. See height guidelines here:
http://www.communityplaythings.com/resources/articles/chairchart.html
.
Provide beautiful dishes, small silverware (available at Ikea stores), a cup without a lid, a tiny pitcher, and tiny cloth napkins. These are available from several of the sites mentioned here.
For Toddlers and up
Once the child walks, the hands are free to work, and are developing coordination rapidly. Involve children in daily food preparation starting at 15 or 18 months.  A lettuce knife or Crinkle Cutter (
www.littleredrobin.com
) will cut all but the hardest foods, but won't cut fingers. My friend Susan Gow at Little Red Robin now sells tiny aprons sewn by her mother. Children take their work more seriously when they wear an apron. Children start with slicing, peeling, stirring, and by age four or five can do some baking and cooking with adult support.
Other important Practical Life activities include cleaning and care of the environment. Montessori Services (
www.montessoriservices.com
) carries small mops, brooms, etc. Flower arranging is my favorite. Montessori Services sells a complete set up, but you can assemble something similar yourself.  In my opinion, there should always be fresh flowers around the house.
I love the wooden wheelbarrow from
www.communityplaythings.com
.  This one has two wheels so it doesn't tip.  It is wood, so don't leave it out in the rain.  I have seen toddlers work very hard outdoors, moving dirt, leaves, wood chips, and sand using this wheelbarrow.  Provide a shovel and rake to use for loading.
I recommend the cooperative games, available from Montessori Services, for age four and up. I observed that my children continued to cooperate long after the game ended.
A Cascade Tower (
www.hearthsong.com
) is used by age ten or twelve months on up, enjoyed by all ages..  Little cars roll down the ramps, making a clickety-clack.  A ball ramp is similar, but doesn't have the delightful sound.
In preparation for the holidays, I will soon be rolling candles from sheets of beeswax, along with children age two and up.  I help them make candles as gifts for their parents.  I buy the wax and wick locally at My Honey Company,
www.myhoneyco.com
, in Richmond, Illinois, but it is easily available at craft websites as well.
I love the feel and scent of beeswax, and a favorite of mine is modeling beeswax, available from
www.waldorfsupplies.com
. It takes awhile for it to warm and soften in your hands, then it can be shaped into little sculptures.  Three- and four-year-olds may have the patience for this.  It is excellent for building hand strength. 
A recent favorite at our house is the 65-inch Incred-A-Ball from
www.Hearthsong.com
, fun to roll and go inside!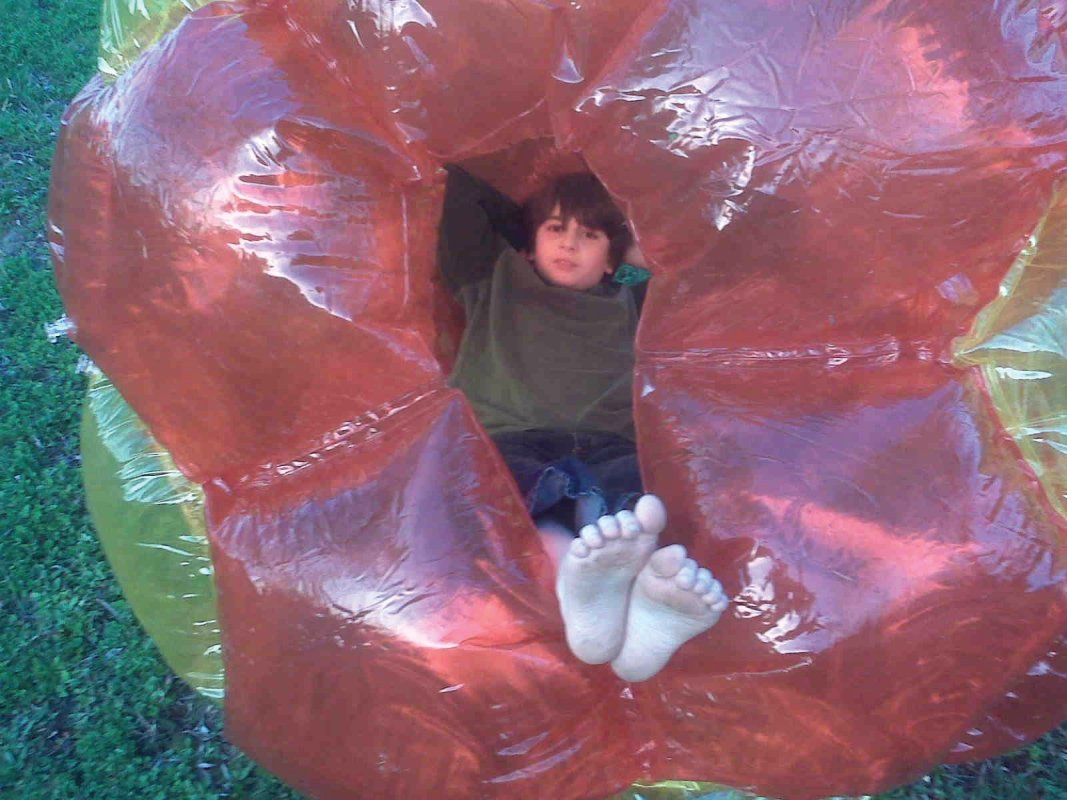 It's hard to stop! There are so many wonderful toys, but far more inappropriate toys on the market. Have a long look at the sites I have mentioned. Choose natural materials over plastic. Choose real, satisfying activities for children.

 

This will be the first post at my Learning Together blog,

www.learningtogethereducation.org

, where you are welcome to comment and share your own toy suggestions.  I will also try to answer your questions.

 

Categories: Home Environment

0

/